by Anne Kaarid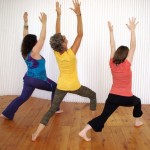 My gals-pals and I discussed going to Yoga on a regular basis over Christmas time.  This was so exciting, as I knew it would be great for them, and me of course – but more importantly, going together would mean better success at keeping a regular attendance with class!  I have been a few times to Tone Studio, and enjoyed the instructors and space very much.  Having been to Maxine's class before, I felt confident her Gentle class would be the perfect introduction to the studio and to yoga for my friends.
We arrived about 10 minutes early, and I was so pleased to see a full house!  There were yogis there of every size and description, age, and even a couple of men!  There was such a great energy and calm vibe to the studio as we all settled in, and I helped my friends get set up with a mat, bolsters, and props.  They were really excited that Tone offered all of these, and they didn't need to make the investment just to take a class.
As there were only spots left on the floor at the "front of the class", there was a little trepidation felt by my friends! Maxine was at the head of the class, greeting everyone with her infectious and welcoming smile.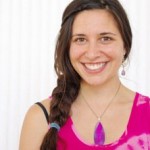 She lead us to our mats and settled the room, and brought our focus to her intention for the class.  As we started our first exercises and stretches, we forgot about our inhibitions, and just got into the movements and the experience of this wonderful class.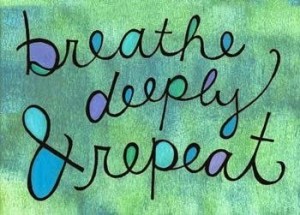 Amazingly, the class went on quickly and before we knew it, we were laying down for Savasana, glowing in the energy of our newly stretched muscles and gently kick-started circulatory systems!  As we finished and cleaned up I checked in with the gals.  They were both a little rosy-cheeked and smiling greatly.  They loved the class!  AND they will come again.  When I asked them to share their thoughts on the class, my one retired teacher friend said that she really enjoyed it and didn't feel overwhelmed, and that it reminded her of her warm-ups in drama class when she was at school!  My other friend, a breast cancer survivor (and recently just completed chemo and radiation) was really thrilled with the class, and how much she could do!  She exclaimed that she was so glad that she came, (and that she didn't wear her compression garments!), and loved that she forgot that she was in the front of the class as soon as we started!
Thank you Maxine for your nurturing and jovial energy, and for making this first experience a great one for my friends and I.  And thank you TONE Yoga Studio for providing such a warm and inviting space, and all of the equipment we need to take a class!  We will be back, and our intention is to make the class a regular weekly Girls Night Out!
Anne Kaarid is a Natural Health Practitioner who works with plant-based therapies and holistic massage. She helps our Tone teachers with posters, advertising and some of the administration work in exchange for yoga classes. She also runs Sohpii's Choice – creating homemade, healthy dog treats. Check out her website here.