Tone Studio, Owen Sound
Our teachers and staff at Tone Studio are focused on creating healing, harmony and wellness in the community through yoga, music, and dance. We foster collaboration and welcome teachers of various styles and traditions. Tone hosts classes, workshops, and events in its beautifully renovated, fully stocked studio, located in the heart of Owen Sound.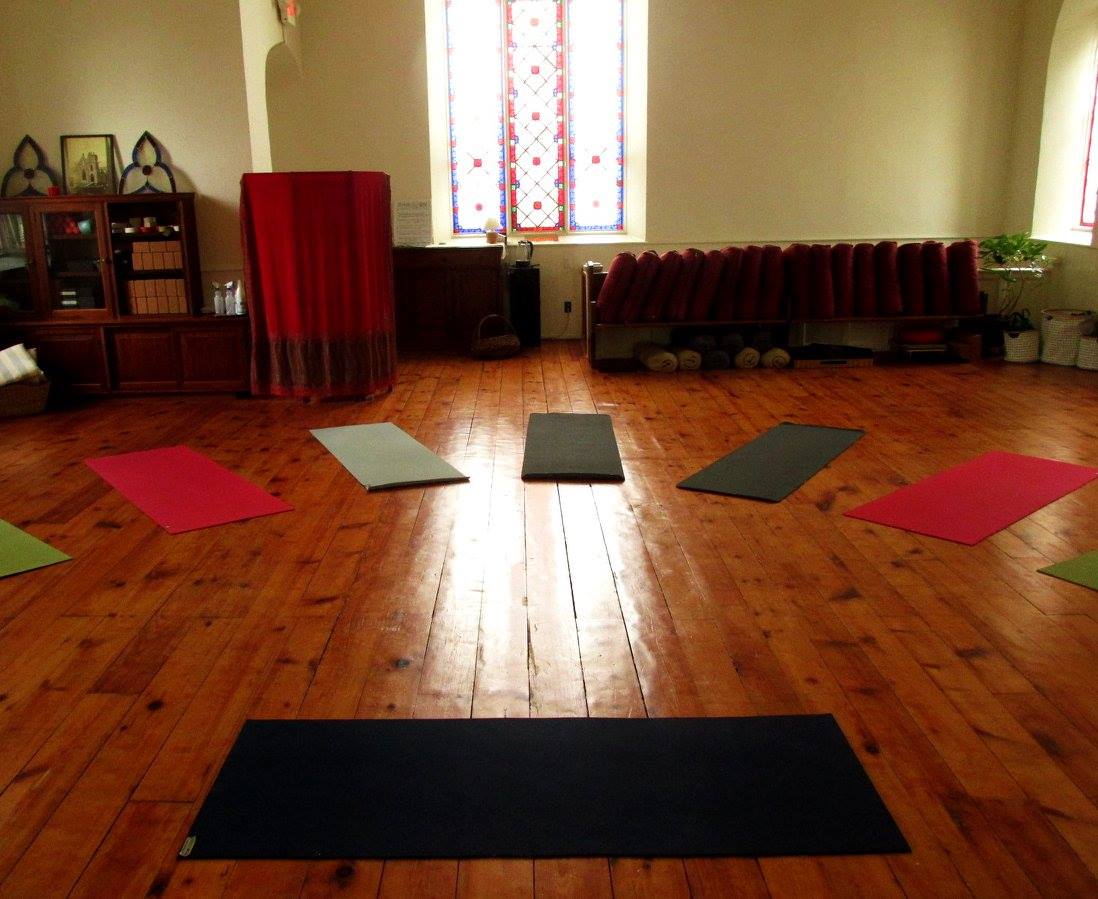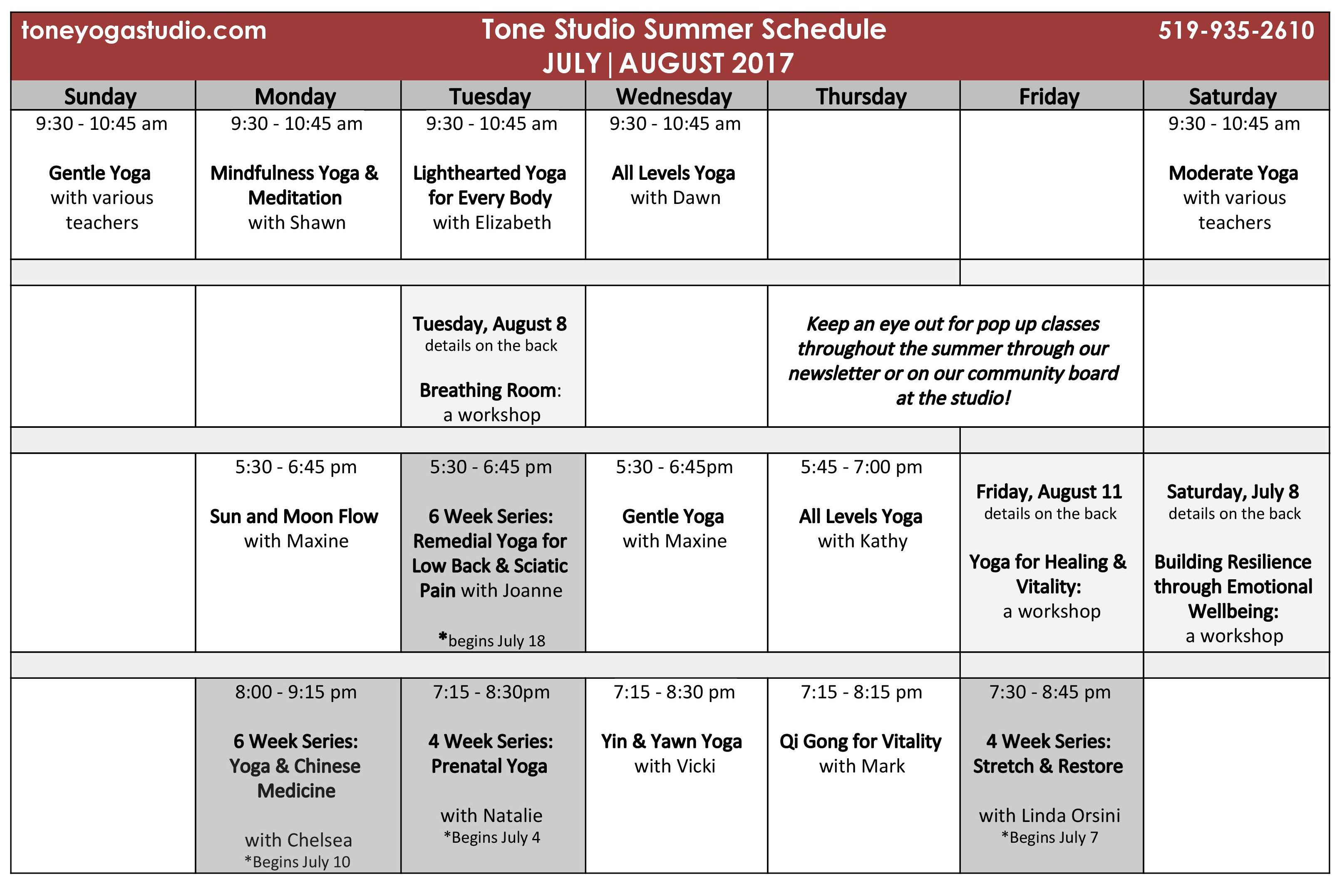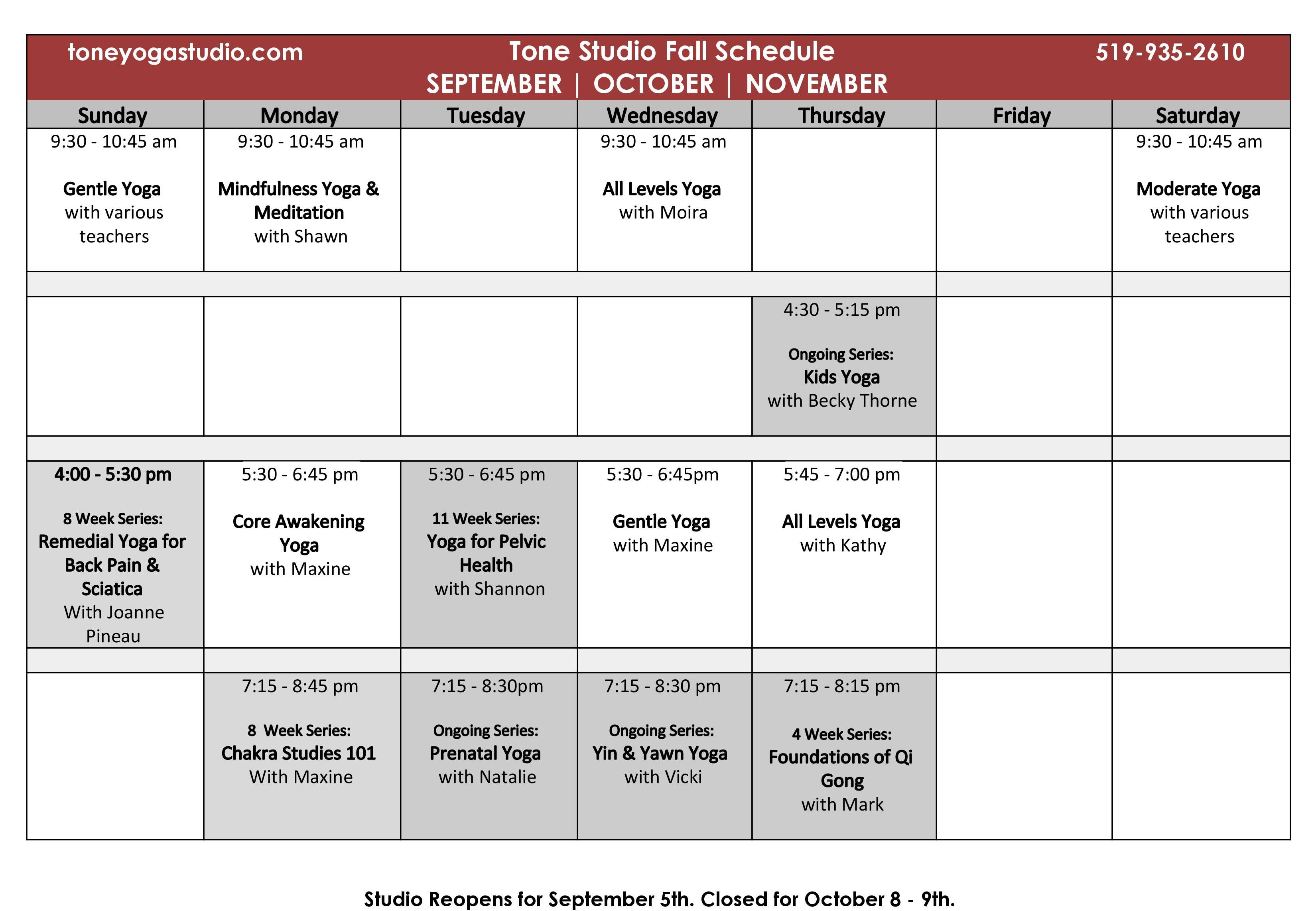 CLICK HERE for Summer Pricing & Workshop Info!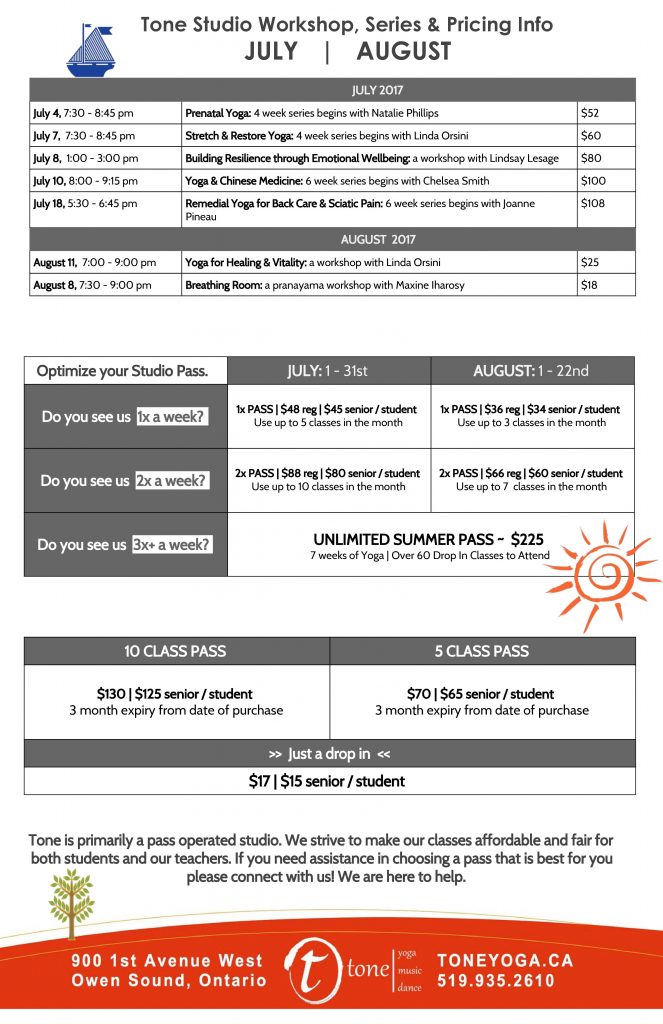 CLICK HERE for September - October - November Workshop Info at a Glance!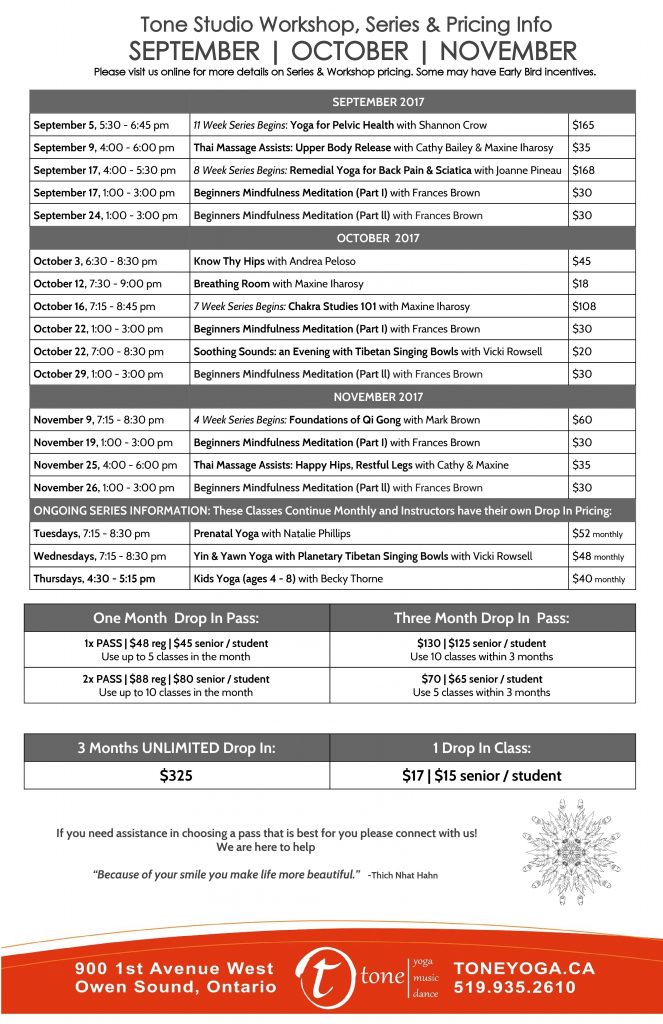 Upcoming Workshops and Events at Tone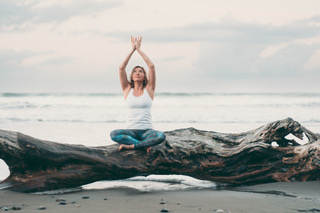 with Linda Orsini
Friday, August 11, 2017
7 – 9 pm
Investment: $25
read more
Upcoming Registered Sessions at Tone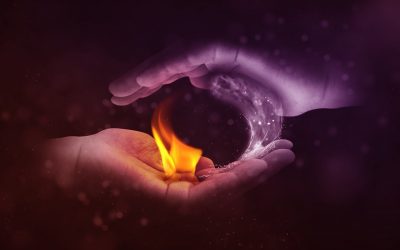 With Mark Brown
Thursdays in November 
9th – 30th
7:15 – 8:30 pm
Investment: $60
read more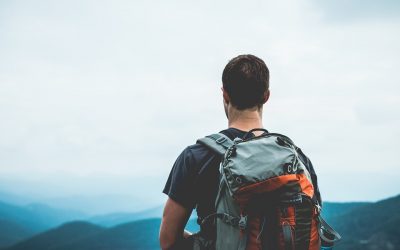 with Joanne Pineau,
Sundays beginning September 17
4:00 – 5:30 pm
$168 for 8 Weeks
read more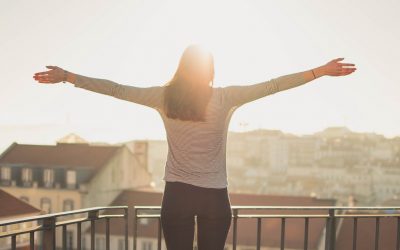 with Shannon Crow
Tuesdays
5:30-6:45 pm
September 5 – November 28
$110 for 11 weeks
read more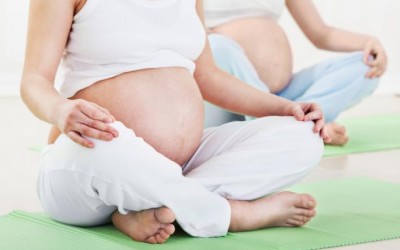 Tuesdays
7:15 – 8:30 pm
with Natalie Phillips
$52 for 4 week series
begins August 1
read more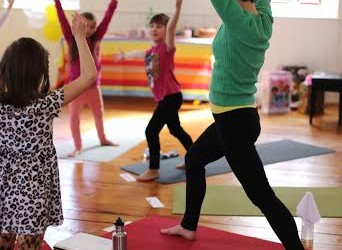 Thursdays
4:00-4:45 pm
with Becky Thorne
See Page for Pricing
read more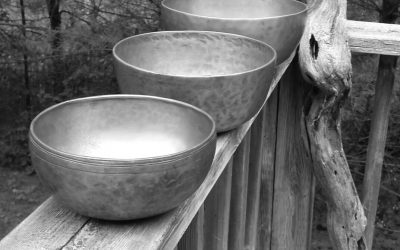 Wednesdays
7:15 – 8:30 pm, 2017
with Vicki Rowsell
$48 for monthly series
$15 for 1 Class
read more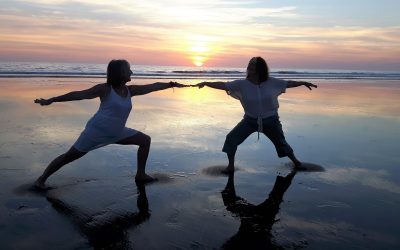 Eye opening, heart centering, laughter stimulating, and physically restoring. How a group of nine from Grey Bruce practiced Living Yoga in Nicaragua.
read more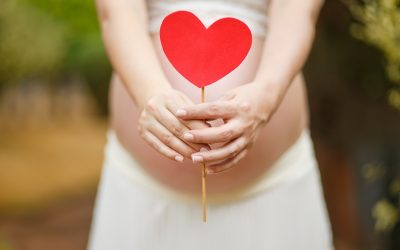 Natalie Phillips shares a quick yoga video – Prenatal Yoga for Back Pain. As she says, you don't have to be pregnant to enjoy this flow.
read more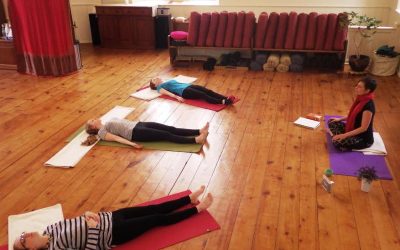 Chilling out at OSDSS: Yoga for Teens with Becky Thorne
read more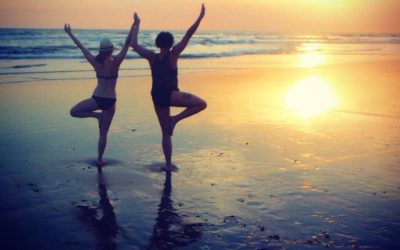 Maxine is Going to Nicaragua –
Want to Come?
February 2 – 9,
2017
read more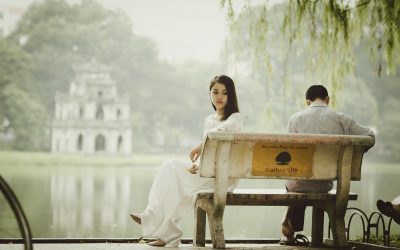 If you find it difficult to show your love – to self and to others – this article might give some insights. Shannon talks about how replacing the word love with kindness has shifted her perception.
read more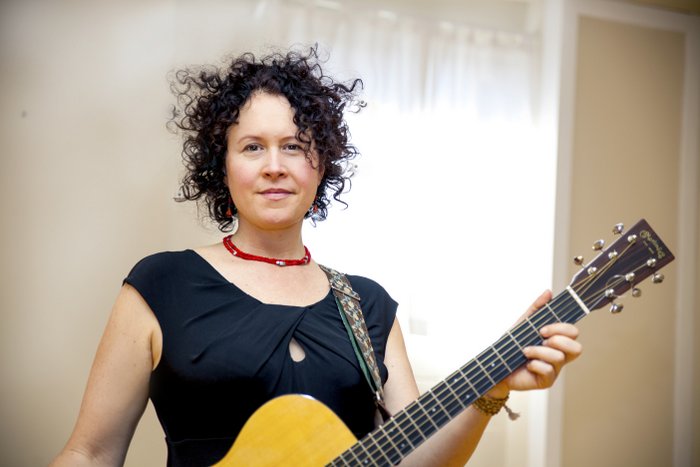 At our last Kirtan at Tone, with Brenda McMorrow and Chris Gartner I had such a sense of singing with community. Kirtan offers such healing and joy.
read more