Renting Space With Us
Tone Studio operates primarily as a Yoga studio, but it is also a space. A space for fostering a network of educators, building community relations, supporting educational and mindfulness based classes, workshops, events, and mini retreats on and off our studio schedule.
If you are looking for an affordable, clean, spacious and intimate setting to host your own teachings, bring someone in, or simply rent for a birthday party or gathering, please fill out the form listed below.
Rental Pricing as of January 2017:
8 am – 5 pm and Weekends
$28 One Hour
+ $20 per extra hour added

$5 per additional 15 minutes to a rental


5 – 9 pm Weekdays
$35 One Hour
+ $28 per extra hour added
$7 per additional 15 minutes to a rental
$200 for 8 or more hours (Day long)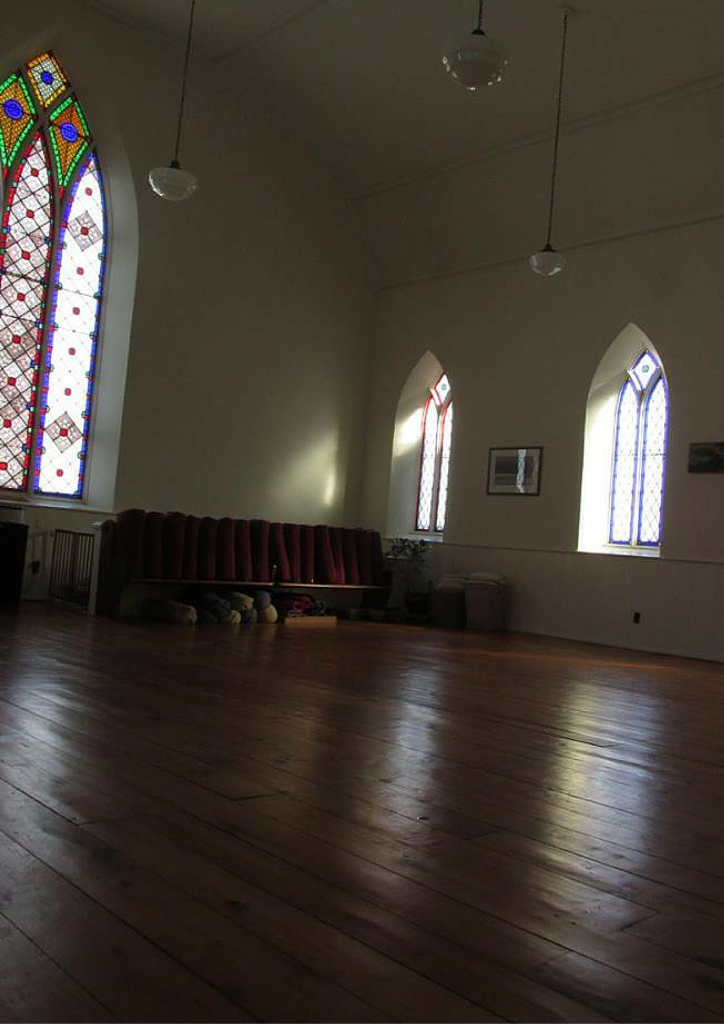 What is Included:
-A guaranteed clean and well taken care of space
-30 minute buffer between bookings to ensure you have time to set up and leave.
-Maximum capacity at 100 persons seated
-Maximum capacity 25 if using Yoga Mats
-Filtered water
-Equipped with over 50 lightweight plastic chairs
-Fully stocked with yoga and restorative props (bolsters, sandbags, blocks, cushions, straps, eye pillows etc.)
-Sound system (CD, Ipod, Airplay)
-Access to a headset
-Access to a projector
-Access to a hot plate and tea kettle
What is Extra:
-If your booking requires additional cleaning before or after your rate may increase
-If your booking requires staffing or admin present your rate may increase
-If you require more than 30 minutes to set up/take down your rate may increase
-Access to a kitchen (inquire well in advance, this is not guaranteed.)
Please Note that space renters are responsible entirely for their own advertising. If you need assistance in poster creation, distribution or marketing tips please email us and we can put you in touch with someone who works in this field. 
Please fill out the form below. If you do not see a form 

click here

or email rental inquiries directly to info@toneyoga.

---