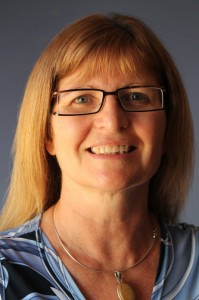 Cathy Bailey is a yoga teacher by night, but during her workday she embraces the side of her that is "a bit of science head, into organizing and math…a bit geeky." She works full time as an IT manager for a municipality and this doesn't mean that she sits in a quiet corner with her computer. She is around people, engaged in communication, meetings and group projects all the time.
"I am not really an outgoing person and so this part of my job can be a challenge, but yoga is what helps me to feels balanced," says Cathy.
Cathy took her first yoga class about 25 years ago in Owen Sound with Julianna Norrie, (now the owner of Maple Ki Forest in Tamworth, Ontario). When Julianna left the area, Cathy decided to move away from yoga, in search of something that was a bit more active. She returned to yoga with Claire Preuss, about 10 years ago in Owen Sound and when Claire moved to Toronto, Cathy tried a few different classes until she found Tone Studio.
Cathy took her 200-hour yoga teacher training with the DevaTree School of Yoga in 2013 and has been teaching yoga at Stone Tree Golf and Fitness and Tone Studio since.
Cathy will be introducing a new class – Gentle Yoga for Neck & Shoulders in the spring 2015 (April-June) sessions at the same time that she is teaching Gentle Yoga now in March (every Monday at 7pm).
Cathy's love for yoga is strong and without question her favourite pose is Pigeon.