with Joanne Pineau, E-RYT (500), Certified Yoga Therapist C-IAYT  
Sundays (September 17 – November 12)
4:00 – 5:30 pm
8 Week Registered Series
Join Joanne Pineau, a sought out and seasoned Yoga Therapist and Teacher for her 8 week fall series on Yoga therapeutics for the low back, SI joint dysfunction, sciatica and piriformis. Begin the road to recovery!
In this Series you will:
Reduce the pain associated with your condition.
Learn how to stabilize the pelvic structure including the hips and psoas.
Increase flexibility in the upper body and shoulders.
Increase understanding of your condition and how to heal it.
Receive exercises for a daily home practice to accelerate your healing.


Classes will include information and practice of gentle strengtheners to stabilize the pelvic structure and supporting musculature of the spine. This is an excellent class for anyone who has taken the Yoga for Pelvic Health series with Shannon Crow as what is learned will only be expanded upon as you continue to receive weekly encouragement to practice for spinal, inner core, and pelvic health.
Exercises will be adapted to the individual needs. A short practice to do at home will be provided every week, building on each class as the series progresses. To accelerate your progress and recovery you will need to practice the exercises at home between classes.
No yoga experience required.
To take these classes you will need to be independently mobile. There are stairs to the studio, and you'll need to be able to come down onto your mat on your own.
Cost
8 Week Series: $168.00, cash, cheque or online


 Or click below to register and pay at Tone with cash or cheque:

**Yoga Teachers please contact Joanne via her email if you are interested in taking this class and staying for a 15 minute debrief after each session to ask questions. This is an amazing opportunity to learn off of a very established and successful teacher! The price is the same for instructors. **
---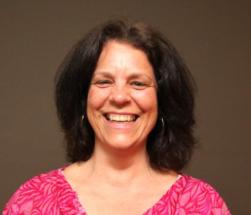 Joanne Pineau, H.BSc., E-RYT (500), Certified Yoga Therapist C-IAYT  705-888-9686 InnerJourney.ca
-Certified Yoga of the Heart ® Therapist Cancer, Cardiac & Life-threatening Diseases.
-Certified Teacher of The Essential Low Back Program 
-Licensed Avatar® Master
 Joanne has been teaching yoga since 1998 and has trained in many different styles of yoga with several different teachers including Robin Rothenberg who developed a clinically proven yoga program for low back pain. Joanne has studied with Nischala Joy-Devi to receive her certification as a Yoga of the Heart® Cancer & Cardiac Therapist.  She has a patient and caring approach and can work with every ability & every body type, adjusting & giving suggestions as needed so that everyone benefits.
www.InnerJourney.ca
705-888-9686