by Shannon Crow, studio manager
Well that sure was a winter storm for Owen Sound and surrounding area last week. A couple of our classes were cancelled, but less than last year. Maxine reported waist high snow one morning at the door of the studio!
Thanks to all of the students who called, emailed, registered and gave us weather updates for their area.
I was wondering how much snow has fallen in January in Owen Sound and after some online research I have some interesting numbers and facts.
Our average annual snowfall in Owen Sound is 130.1 inches, (according to currentresults.com), and in the first 10 days of January this year, Owen Sound saw 32 inches, (according to accuweather.com), of snow.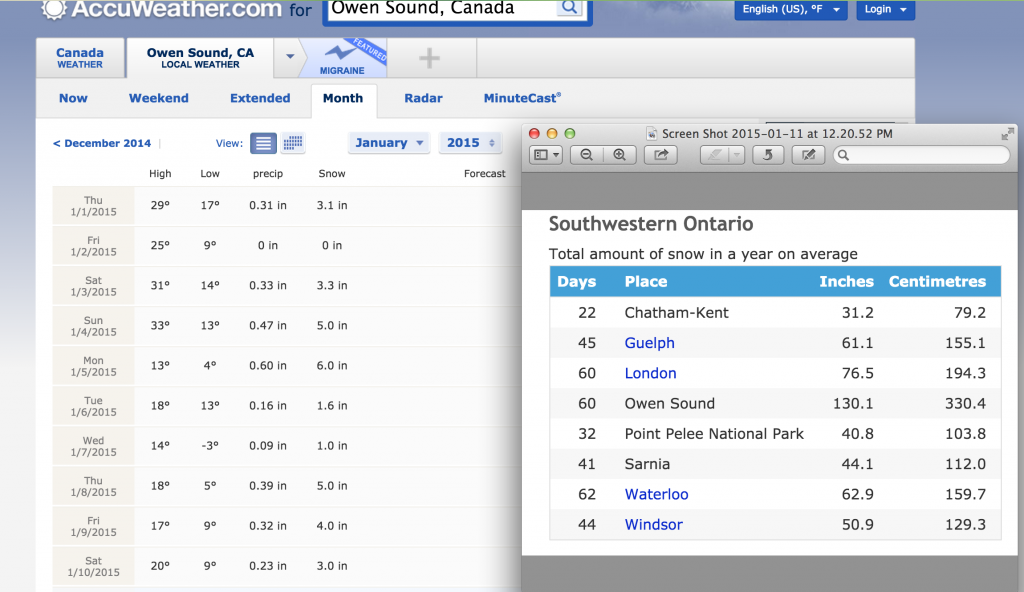 So that means that the "good news" is that we just have 98.1 inches left to arrive this winter if we are seeing an average year.
Further investigation tells me, (again according to accuweather.com), in January in 2014 the total snowfall was 55.2 inches, so we already have 58% of our snow for the month, compared to last year.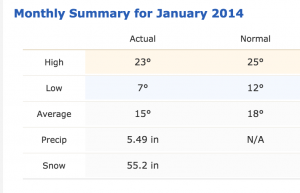 Who has some photos to share of our snow week? Please share them on our facebook page or email them to us. We would love to see them! Last year some of you got creative and sent us some snow yoga photos.
Also send us your favourite weather websites to check and we will try and compile a list here for everyone.
Click here to learn how to check if classes are running at Tone Studio.
Click here to see our full list of classes that are running today (and register if you are planning to attend).
Thanks to our Owen Sound radio/news stations that keep us up to date and help to post and share our cancellation tweets. They are:
One of my favourite places to check for local weather is a facebook group, (click here to see Grey/Bruce Storm Watch Updates), that encourages people to share weather and road reports and ask about roads and weather from the region. They have a fantastic list of sites to check, which we have copied below (thanks to the admins of the site who do a lot of work for it!).
Here are the links for local road conditions:
http://www.mto.gov.on.ca/english/traveller/conditions/
http://www.brucecounty.on.ca/road-conditions.php
http://www.grey.ca/services/taps/winter-road-conditions/