Science has shown that stress and anxiety increase the intensity and occurrence of hot flashes and other symptoms of menopause in women. Recent studies (some listed below) found that meditation, breathing techniques (such as sitali pranayama), and yoga poses (restorative and gentle, in particular) can decrease the symptoms of menopause and perimenopause.
This is great news for all women because these practices can be included in our daily lives, even if we don't have perimenopausal or menopausal symptoms. It's never too early for women to start preparing for changes that will happen later in life.
In particular, yoga for menopause benefits women who are 35 and older because it:
Helps to build and maintain strong bones
Lowers blood pressure
Decreases the risk of heart disease
Helps you deal with emotional and life changes
Decreases stress, while providing you with effective coping skills
Builds and strengthens the muscles
Encourages self-acceptance and self-love
Gathers women in a supportive community (group classes)
Improves memory
Brings awareness to the body and mind
Stephanie Mills is a yoga teacher at Tone Studio in Owen Sound who specializes in Yoga for Women's Health.
She teaches a 5-week Yoga for Perimenopause & Menopause session.

Click on the Facebook events below to see more information.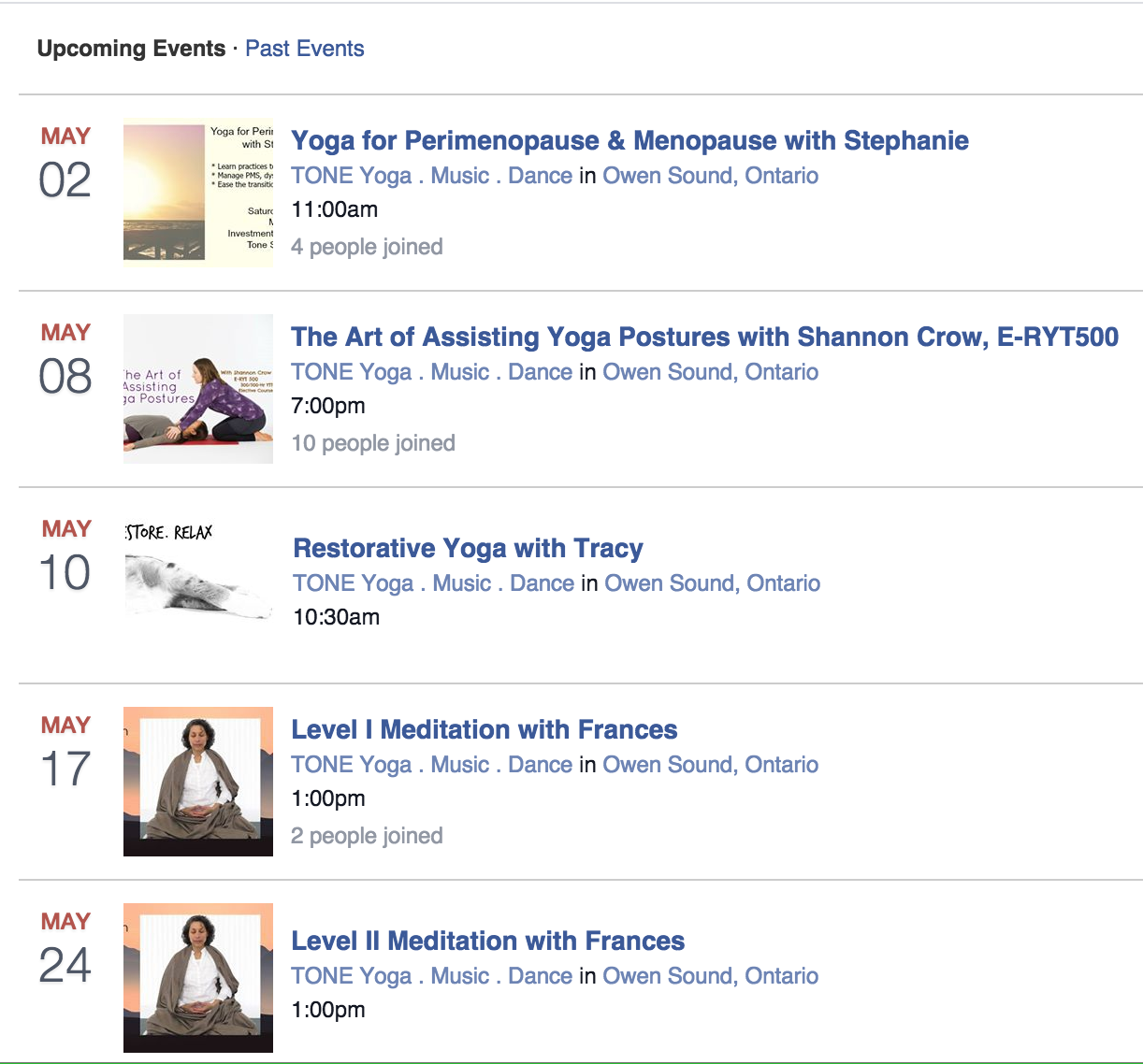 Studies of Yoga and Menopause
---