by Maxine Iharosy, CYT
This past weekend I completed a 50 hour training in the Art of Assisting Yoga Postures with Shannon Crow, who by the way aside from having the title Tone's studio manager, is also an absolute shining gem filled of knowledge, humour, wit, and compassion.  I took the training for a few reasons. Practically, it is another certificate earned to put towards training hours – and in the back of my mind receiving little pieces of paper that show what I've done make me feel like I have proof of my knowledge, and that I'm a competent and well trained Yoga Teacher. And it is true – I have taken many, many hours of training facilitated by masterful teachers who somehow find it in themselves to not only hold space for the development of others, but who also seem to be an overflowing well of insight into the art of teaching Yoga.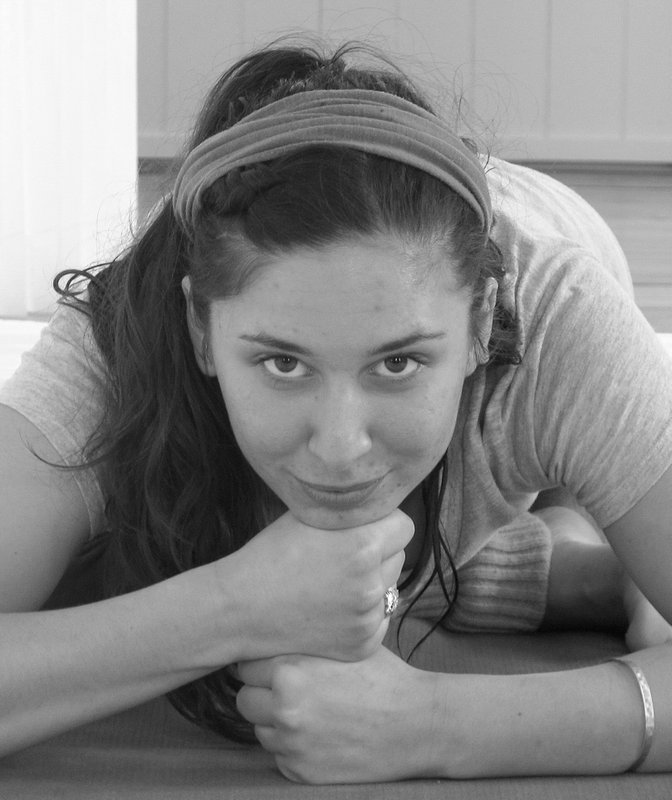 Something I cannot forget though is that the true training, the true knowledge, comes from the embodiment of the lessons I've been blessed to receive. Not simply to just have a piece of paper, but to actually listen and learn from my experiences, to take the time to process them, to communicate to my students about what I've learned and therefore then to learn from their feedback as well. Walking the talk so to speak. The Yamas & Niyamas (2 of the 8 limbs of Yoga) come to mind here, which we discussed on our last day of training. Specifically, the Yama Aparigraha– or non-possessiveness. Earning another certificate is an achievement of my dedication and commitment to my lifestyle and job. So I'm proud of that, and there's nothing wrong with being proud of my achievements. Where it could get sticky though is thinking about just achieving all the time, taking more trainings, receiving more recognition, without actually taking the time to filter what I've learned and sharing my growth with my students. During our discussion Shannon mentioned the quote that goes along the lines of 'Your hands aren't open to receive if you're grasping too tightly'. This for me is a very good reminder to always welcome a step back, a widened lens, room to breathe, and the permission to just 'be' for awhile without having to 'do'.
      Aparigraha, or reserving the need to be possessive of my image, of my title, or my ego, allows me the freedom to be myself while teaching a class. When I have this down to earth attitude and I say Namaste, and actually feel it; that the light in me certainly does see the light within you. When I choose to let go of possessiveness I can learn from others, pride washes away, and I find myself continuously humbled by the knowledge of my students and their offerings through their life experiences.
      Something new that I'm introducing to my classes through the completion of my last training is Hands On Assisting. This is something I never felt comfortable with doing before because I wasn't sure how to move into someone else's space without taking their inner experience of Yoga away and distracting them from their practice. When I teach with Aparigraha in mind I can release the grip I have on expectations for my class, and of being the teacher, and I am more open to receive confidence and self-trust. When I am not worried about what I think of me, I can offer myself fully to the needs of those in my class, and my hands are open with the willingness to offer healing touch. When I practice Aparigraha when assisting I am also being mindful not to be possessive of another's experience. That when I offer an assist I am not trying to fix, or change another's form, or make the assist about me, but rather to offer my physical support, to connect on a deeper level, and to let them know 'I'm here for you'.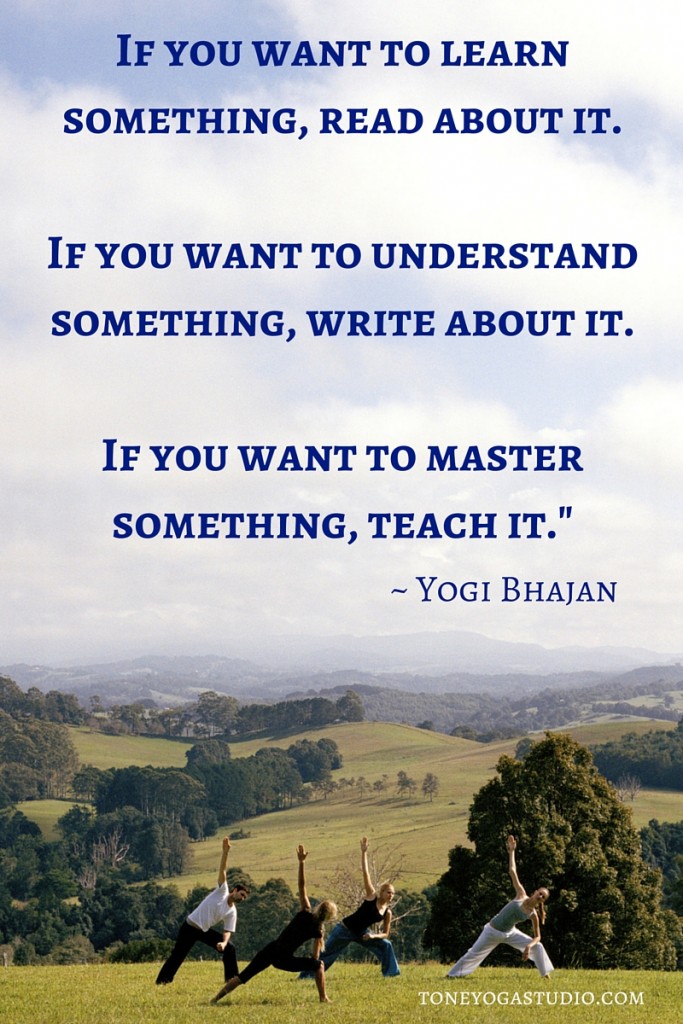 To me all of this gets down to being myself. Through Yoga I am always encountering new ways to challenge my beliefs and doubts. Through my students I am always recognizing the mirror they provide me- in the sense that when I'm feeling open to receive and offer, the experience in the room is deeper, that there is more group communication at the end of class, that there are more rested smiles.
      I love to teach because I find it nourishing, challenging, terrifying, exciting, deep, powerful, transformative, and humbling. I also love to be a student for all those same reasons. Aparigraha: I am open to receive the teachings within and around me so I can be of full service to the positive forces in this world.
Tone is offering a Gentle Yoga with Thai Massage Assists class on Friday, November 20th. If you'd like to experience first hand the power of healing touch, and be part of the dance between teacher, student, and present moment, be sure to reserve your spot by visiting the event page.